The Crimestoppers - 1995 - 2001
In the fall of 1995, Scott Lewis, half of the renowned Falls Church, Virginia semi-acoustic duo, Big Tow, realized his dream of playing with a full band, the Crimestoppers, for his 40th birthday - pictured below. (Eric's in this picture too - just can't see him).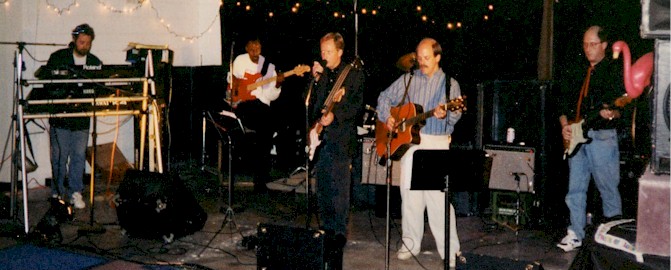 Along with the other half of Big Tow, Jay von Runnen, they joined the Crimestoppers, for a union of tasteful guitar and vocals, and high volume rock, that lasted for 5 years. The band moved into a 6 bay garage in a back lot of Don Beyer Volvo in Falls Church, Virginia. The Boy's Club, as it came to be called, hosted many practices, parties, and jams, with or without heat, and provided many memories, including a 40th birthday party for original band member Lenny Stamm, with heat provided by a portable heater, after the garage heater caught on fire, and invitees braving 3 feet of snow to attend in mid-January 1996.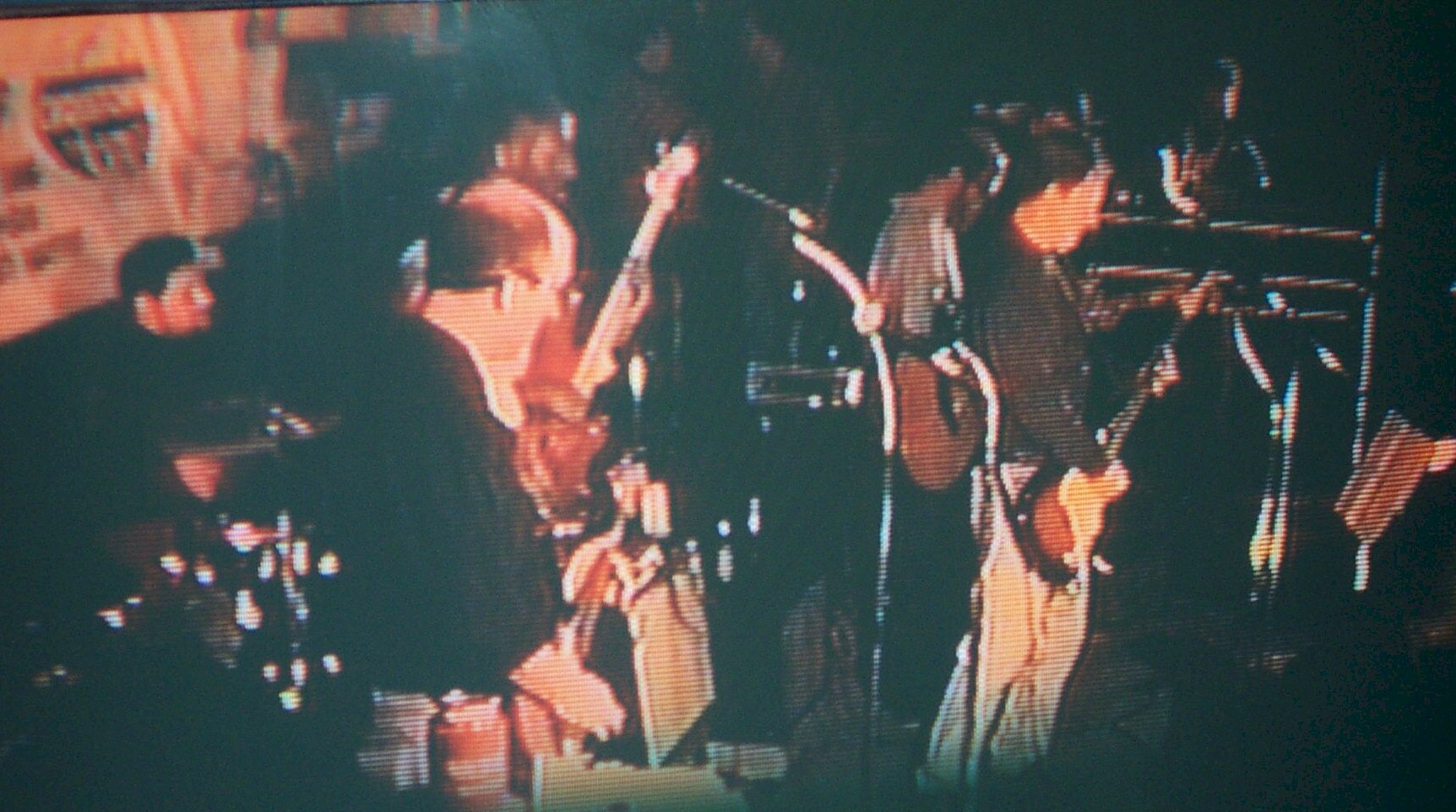 The band acquired tunes by Dada, the Wallflowers, Stevie Ray Vaughan, B.B. King, and others. In March 1996, Dave Rinebolt played his last gig with the band, at the Boy's Club, pictured at left, and moved back to Findlay, Ohio, to raise his family.
For the first time since its inception, the band was without a keyboard player. That fall, the band moved back to more comfortable digs in Lenny's basement in Silver Spring, as Don Beyer had finally found a paying lessee for his back lot garage.
In 2000, after a hiatus of 16 years, Ed O'Connell rejoined the band. With his keyboard and guitar skills, the Crimestoppers again had a full compliment of rhythm and lead instruments. Later that year, with their time commitments stretched between work, family, and their semi-acoustic act, Big Tow, Scott and Jay left the band.