The Crimestoppers - 1981
In late January, 1981, a group of aspiring/washed up musicians/students who barely knew each other gathered on 15th St., N.E., Washington, D.C. for an ominous meeting. "Let's form a band." These famous words, long since forgotten, were either uttered by the conceptual genius (maybe genius is too strong a word) and founder of The Crimestoppers, "D.C." Dave Rinebolt (also known as Dave "The Leg" - but that's another story) - or Louis "The Wild Man from Borneo" Dvorak depending on whose memory you are using.
To put this in perspective, the hostages were still being held in Iran, Ronald Reagan had just been inaugurated as President, and, in the freezing cold, while 52 green lasers blanketed the Lincoln Memorial for each of the hostages, there was a massive fireworks display over the mall. The band had only one problem . . . most of the players had little or no equipment! No problem. To Chuck's and Veneman's, and Rolls they went and in the basement of an unassuming rental house on 31st Street in Washington, D.C., in February 1981, they convened, and the legend was born.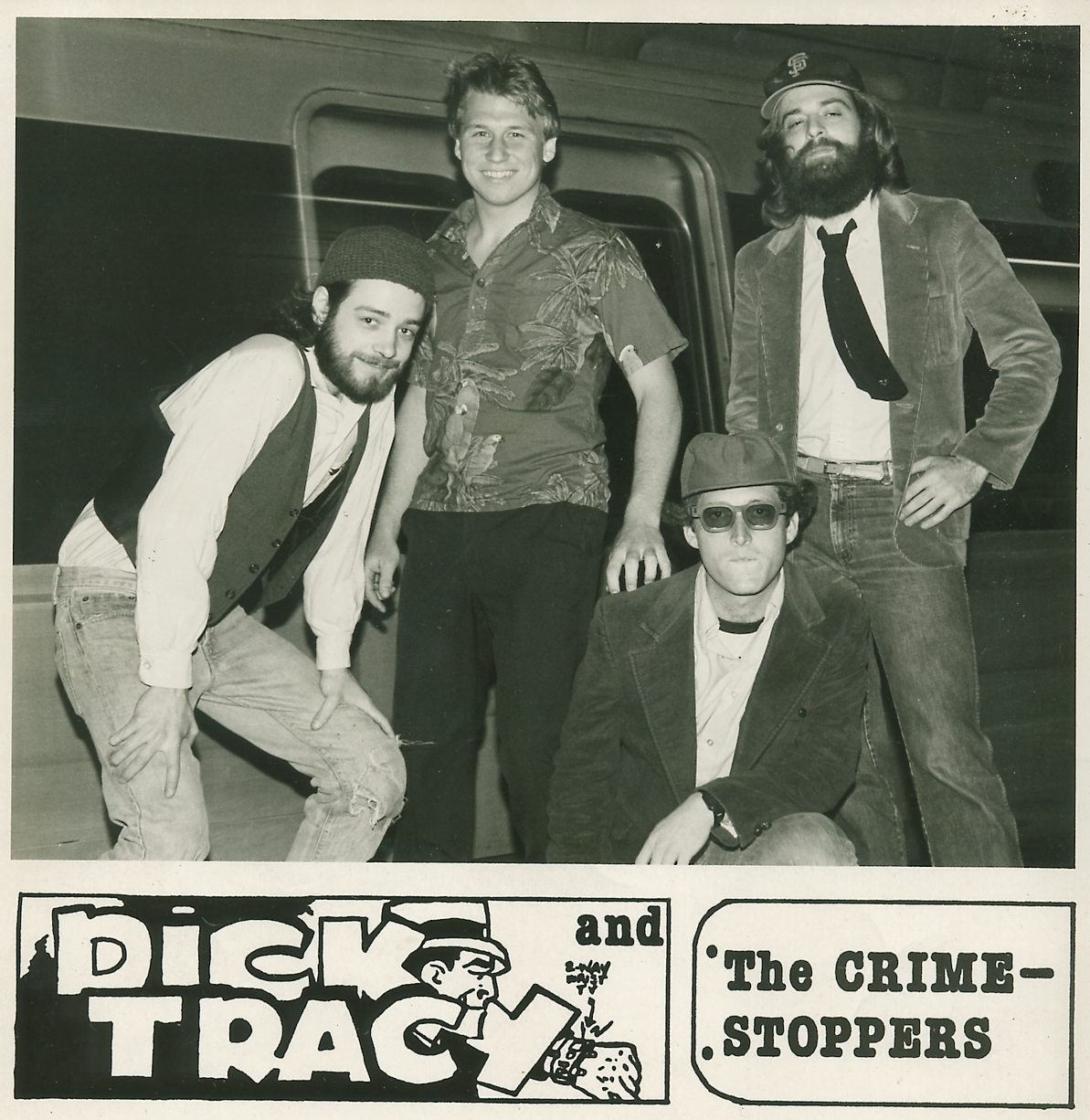 There were a couple of guitar players at that first practice who didn't make the cut. They were very very bad. But some of them left their equipment for other more experienced but less equipped players to use. The original band was Dave Rinebolt on keyboards, a Farfisa organ no less, and vocals, Trip Boyd III on bass and vocals, Louis Dvorak on drums and vocals, and Lenny Stamm on guitar, his '64 Fender Strat, and vocals. Conceived as a 60's/80's whatever band, the original material featured hits by the Kinks, the Beatles, the B-52s, Elvis Costello, Steppenwolf and others. Tunes such as You Really Got Me, Rock Lobster, Allison, Magic Carpet Ride, I Saw Her Standing There, 96 Tears, and Born to be Wild enjoyed an enthusiastic renaissance when The Crimestoppers emerged on the DC scene.
The first gig was June 29, 1981,
at Columbia Station, in Adams Morgan, Washington, D.C. Despite the usual technical problems, the band managed to get the sound system working with minutes to spare. Nothing would ever be the same again.
The boys play at Beneath it All in Georgetown in late August 1981 where the band's bar tab ran neck and neck with the band's receipts at the door. If memory is correct, the tab won.